Jaguar Mild Hybrid (MHEV) Cars – 2023 Models & Technology Overview

Known for pushing the limits of performance and innovation, Jaguar vehicles have earned their reputation for excellence both on and off the track. As more drivers transition to electric vehicles, Jaguar remains at the forefront of pioneering this groundbreaking technology. Providing you with the best of both worlds, mild hybrid technology combines all the benefits of electric power with a conventional gasoline engine. Jaguar Louisville has assembled this informative guide that highlights the key features and benefits of mild hybrid technology along with a breakdown of its availability by model across the Jaguar lineup.

What is Jaguar Mild Hybrid Technology?
Clever engineering and forward-thinking technologies have resulted in the creation of Jaguar mild hybrid systems. Featuring a battery positioned low within the underbody of the vehicle, these systems recapture energy typically lost while coasting or during braking for use at a later time. This internally stored electric power is then supplemented by the gasoline engine of the vehicle, providing a blend of efficiency and responsiveness.

Benefits of Jaguar Mild Hybrid Technology
Reduced emissions by recapturing energy that's normally lost during normal driving conditions including stop-and-go traffic.
Enhanced acceleration responsiveness made possible by an electrical power assist to the gasoline engine.
No range or charging anxiety. You won't have to worry about finding a place to plug in or running out of electric power since the gasoline engine remains the primary source of power.
Jaguar Vehicles with Mild Hybrid Technology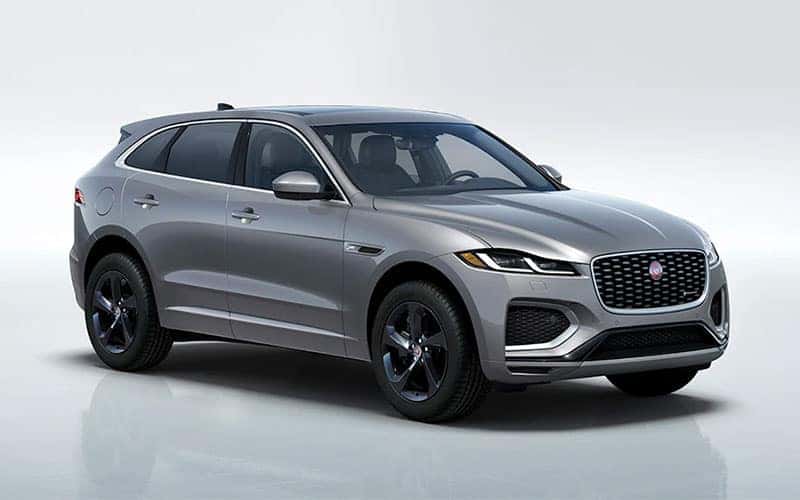 Jaguar F-PACE
Combining versatility with performance and prestige, the dynamic Jaguar F-PACE is available with a sophisticated mild hybrid powertrain. Its available P400 powertrain features a blend of mild hybrid technology and a potent 3.0-liter 6-cylinder engine that produces a robust 395 horsepower. Thanks to its electric assist, F-PACE R-Dynamic S models can rocket from 0-60 MPH in a blistering 5.1 seconds on the way to a top speed of 155 MPH. On top of its muscular performance capabilities, the F-PACE R-Dynamic S still returns impressive efficiency ratings. You'll be able to enjoy up to an EPA-estimated 19/26/22 city/highway/combined fuel economy rating with the Jaguar F-PACE MHEV.
Other Jaguar Electric Vehicle Options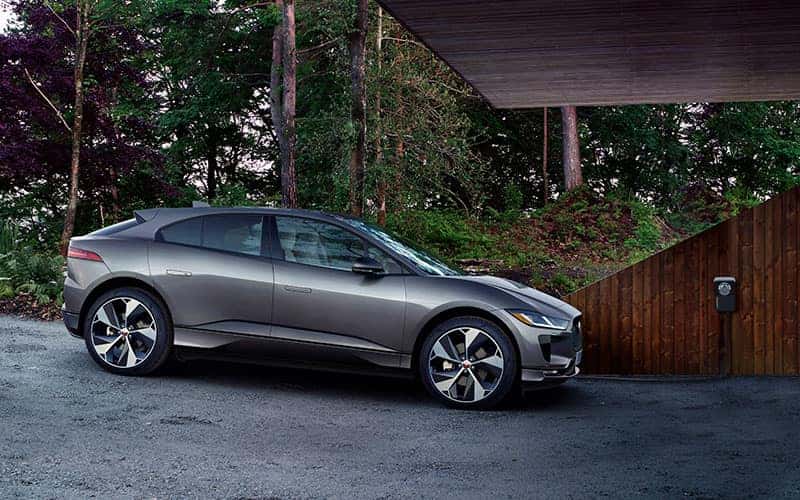 Jaguar I-PACE
Jaguar continues to lead the luxury segment when it comes to developing electric vehicle technology. For drivers looking to transition to an all-electric lifestyle, the sophisticated Jaguar I-PACE offers sleek styling, impeccable comfort features, and cutting-edge technology. Never again will you have to worry about spending time and money at the gas station thanks to its all-electric powertrain. You'll experience instantaneous acceleration combined with zero-emission driving freedom. Multiple charging options including DC fast-charging capabilities make it simple to adapt to all-electric driving. Experience endless possibilities and exhilarating performance with the dynamic all-electric Jaguar I-PACE.